Parsley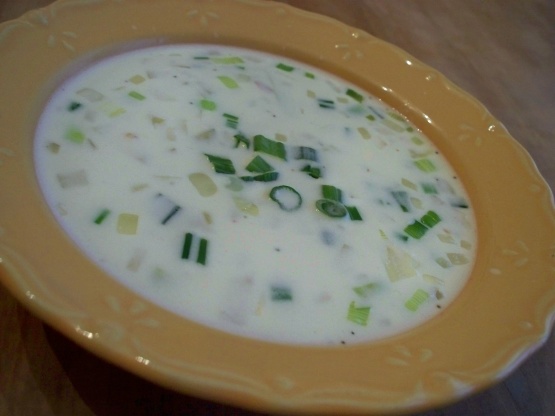 I'm not sure where this recipe came from but I started making this for my grandfather when I was 12 yrs old. My grandfather will be turning 92 this year and still enjoys my clam chowder.
In a large pot, saute' scallions and onions in butter; about 5 minutes.
Add diced potato, then the flour; blend well.
Add milk.
Heat to almost boiling; stirring constantly.
Add clams with juice, salt, pepper, and celery salt.
Continue to cook another 10 minutes.