Julesong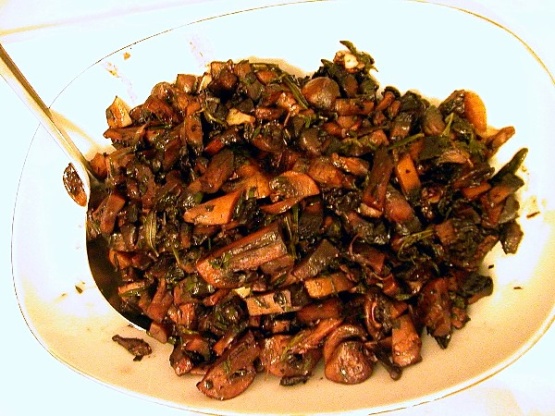 This simple chunky mixture of sauteed mushrooms was a nice addition to dinner at Culinary Communion class! Recipe posted with permission.
This recipe was excellent and very simple to make. I halved the recipe and did not have wine so I used Better than Bouillon's veggie base to make a cup of broth. The dish turned out great and I served it over some quick cook farro.
In a large heavy bottomed pot over high temperature heat the oil until very hot.
Add the mushrooms all at one, and saute on high until they release their liquid, stirring occasionally.
When the liquid has evaporated from the bottom of the pot, add the wine and chopped herbs, stir, and saute until the wine and liquid is almost completely reduced.
Season to taste with salt and freshly ground pepper, and serve hot.
Note: this dish would also be tasty with a combination of other mushrooms, such as porcini and morels!