" Wild Game " Moose Sloppy Joes
teresas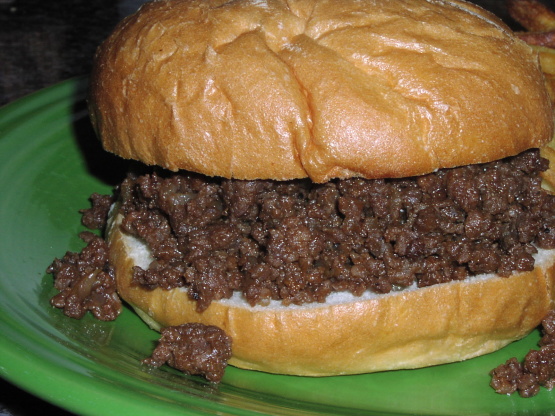 A recipe for wild game.. Note: To freeze: Cool. Place in a freezer bag, seal, label and freeze. To serve: Thaw in fridge overnight. Reheat on stovetop until bubbly and serve.

Awesome! Used jack Daniels bbq sauce and added a few dashes of franks redhot. Loved it!!! Will bemail using the recipe again and again!
Brown moose and onion in skillet and drain.
Add other ingredients and simmer for 5 minutes.
Serve over buns or any other type of bread.
You can also use venison/red deer hamburg in this recipe.