Wild and Crazee Rice Salad
Diana 2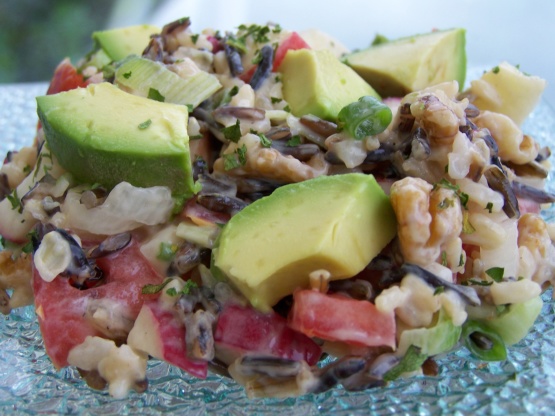 A combination of wild and brown rice and veggies, with a balance of sweet and tart, and lots of flavor! Made for the CrazEe contest! Cooking time is for toasting walnuts.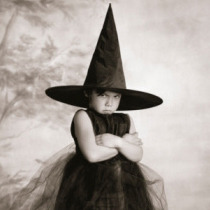 This really surprised me. I sampled the dressing after it was made, and found it to be quite bland. I thought about spicing it up, but held back...good thing I did. Once everything was combined, it tasted wonderful. I especially loved the crunch of the apple and walnuts. I did find that there was too much dressing, so used less than half the required amount. I also didn't mix the avocado into the salad, but laid them on top so as not to mash them up. Made for a very nice hearty salad. Thanks for entering such a creative salad. Good luck in the contest.
Cook brown and wild rice according to directions on package. Cool.
Dice avocado, tomatoes and radishes. Place in a serving bowl. Chop green onions and apple, and place in same bowl. Add walnuts and cooked and cooled brown and wild rice; stir to mix well.
To make dressing:.
In a small bowl, mix mayonnaise, sesame oil, soy sauce, brown sugar, and salt and pepper to taste.
Pour dressing over salad and stir to mix thoroughly. Divide evenly on 4 lettuce lined(the lettuce is optional) salad plates or bowls.
Garnish with chopped parsley and serve. Enjoy!
Note:.
To toast walnuts, place on baking sheet in a 375*F. oven for about 5-8 minutes, until lightly brown and toasted.