Wienerschnitzel Chili (As Close As You Will Find)
I have researched and tried many different variations. Mysterygirl's recipe was as close as I could find. I started with her recipe and made a few changes, I believe the key to it is the cumin seed. When added, that seemed to make the difference. Follow this exactly and I believe you will be pleasantly surprised.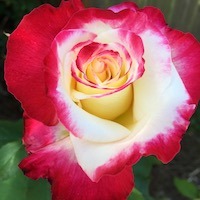 Hey Firemandave, this was AWESOME! I used ground turkey, (it's all I had) instead of beef and pork; and instead of whisking the flour/cornstarch into the hot water, I sprinkled it over the cooked meat and stirred it until the meat was thoroughly coated. I set the meat aside and put the water into a big pot; I whisked the tomato paste, vinegar, and the rest of the dry ingredients into the pot of water, carefully scooped the meat mixture into the water mixture and stirred it until it came to a boil. Then, I followed the rest of your directions to simmer it for an hour.

The reason I did that thing with the flour/cornstarch and the meat is so it wouldn't lump in the water. It works great. :) Thanks for posting this recipe. It's really fabulous! Where I live the closest Wienerschnitzel is 4 hours away. *sad face* You should post more recipes since this one was so amazing!!

Okay, I have to chime in again... I made so much of this yummy stuff last night that we were able to have it for lunch today, too. This time I poured it over tortilla chips and topped it with shredded cheese and they made the BEST nachos! I'm afraid I'm in love with this recipe!
Brown ground beef and ground pork in a large saucepan over medium heat, ensure that the meat is well crumbled. (I utilize a potato masher for this. When you think it is done, mash some more.).
When the meat is completely browned cover saucepan and turn heat to low.
After ten minutes, remove the ground meat from the heat and drain.
While the meat is simmering, in a separate pan, mix the water, Wondra and the cornstarch. (I typically also add all dry ingredients to a separate bowl at this time.).
Whisk thoroughly as it's added until it's dissolved into the water.
Add drained meat, all the dry ingredients, vinegar and tomato paste to the water mixture.
Place the pan over medium heat and bring to a boil. Stir occasionally, it will burn if you walk away.
When chili begins to boil, reduce heat and simmer for 1 hour. Once again stirring occasionally.
Chili is now ready to add over a steamed hotdog, soft bun and I use Velveeta slices with it. Enjoy!
I have read different reviews on Weinerscnitzel chili and those that say there is no meat, should look at their rapper closer, before licking it. There is meat it is just crushed real small.
I believe, if followed exactly, this recipe comes extremely close to that delicious sauce found at Weinerscnitzel. Please try it and comment back here on your results.