Prep 10 mins
Cook 17 mins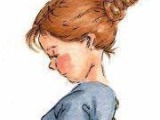 This is a recipe I was missing from home. Lennie very kindly came up with it for me. It comes from the Company's Coming Pasta book. I have included my own variations on it. The pasta actually cooks in the sauce. I love this stuff and so did my kids!
2 (10 ounce) cans tomato soup
2 cups water
1 (10 ounce) can sliced mushrooms, with liquid
1 lb hot dog, cut up bite size
8 ounces small shell pasta
2 teaspoons chili powder
Directions
In a large dutch oven, combine everything; cover; cook slowly until shells are tender but firm. This should take 15 to 17 minutes.
My own variation: I always browned my sliced weiners in the pot first before I added the remaining ingredients. I also added a bit of garlic powder, and topped it with cheese at the end.
Most Helpful
This was wonderful! I only had one can of tomato soup so I used a can of tomato sauce. I also used turkey hot dogs. I also did not add mushrooms, but I did add peas. I also added garlic,seasoned salt and onion powder. I was skeptical to try this, but I am very glad I did! My kids loved this and they all asked for thirds which never happens in my household! This is extremely easy so I will be making it often. Thanks for a great recipe!
Such an easy and tasty dinner! I halved the recipe, added some sliced black olives, and browned the hot dogs with garlic powder first. I think I had the heat a touch too high, because it started to stick toward the end--a little extra water set it right again. When it was done, I layed four slices of American cheese on the top, turned it to low, recovered it, and when it was melted, I stirred it into the mixture. Yum--my husband was especially pleased!

We use to make this alot when the children were small. We used elbow macaroni and did not use chili powder. Going to have to try that. Thank you for the reminder.