Brenda.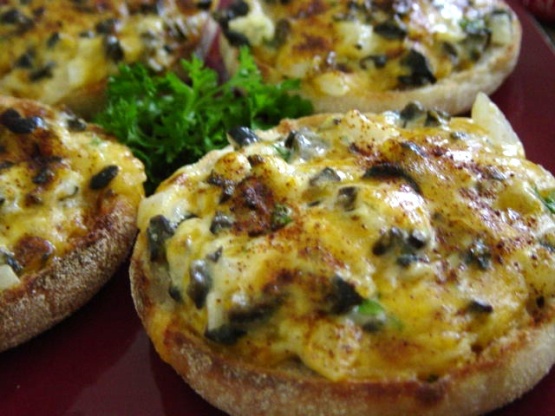 This is a nice appetizer. From the Carlisle House Inn. Prep/Cook time is an estimate.

These were so much better than the ingredient list would suggest. We had them as an open faced sandwich for dinner after a lot of fancier Holiday fare. The perfect antidote! Very comforting and yummy. Next time we'll use the homemade muffins ( recipe 63244 ) and try some different toppings too. I see this being a staple snack in our house. Thanks!
Combine the ingredients and spread on toasted English muffins.
Broil until the cheese melts.
Cut into wedges.