Wicked Easy Fudge Brownies
HisPixie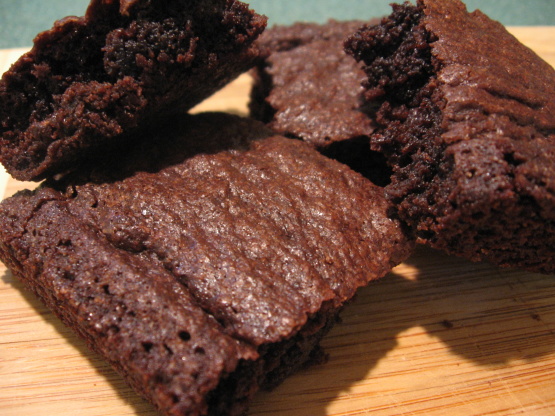 This came from King Arthur Flour, about 7 years ago.

These are very delicious! Very moist, a good brownie. I made ours with caramel praline ice-cream and with a caramel topping and they were extra good! :P Thank you!
Put all ingredients into a large bowl in the order they're given. Stir, then beat mixture until smooth.
Spoon the batter into a lightly greased 9x13 baking pan. Bake the brownies in a preheated 375 degree oven for 25-30 minutes, or until they're just barely beginning to pull away from the sides of the pan.
Cool completely before cutting.