Wick Brandon's Baked Beans
Viclynn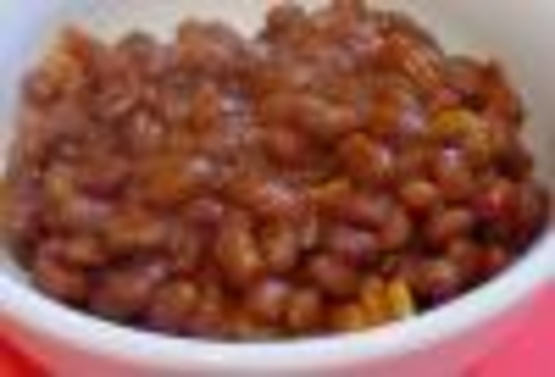 A Brandon family classic. He always made these on the 4th of July, along with his bacon/potato chip deviled eggs, and ribs. Sometimes he would substitute chopped green chiles for the green pepper. He was always fiddling with the recipe! I also have this recipe in his own handwriting. It is precious to me.
Made this for a BBQ this weekend and everyone really enjoyed it. Thank you
Put all ingredients in baking dish. Stir up. Top with strips of bacon. Bake in oven.
350 for 1 hour after preheat. Best after cool and reheat.