Wanda S.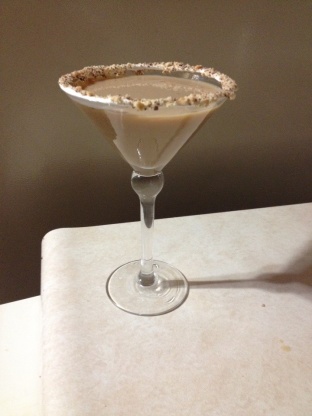 Just like a whoopie pie in a glass!
We added a rim of marshmallow cream dipped in crushed shortbread cookies and shaved chocolate. This is the first time we tried the recipe, very MARTINI...lots o' liquor...will try again with maybe less vodka and subbing in some creme de cocoa, and possibly evening it out with more Godiva.
2 1⁄2 ounces marshmallow flavored vodka (Smirnoff makes one)

3

dashes chocolate bitters (Fee Brothers Aztec Chocolate Bitters is what is suggested)

1

ounce Godiva Original Liqueur
Combine ingredients in a shaker with ice.
Shake and strain into a martini glass to serve.