Debi9400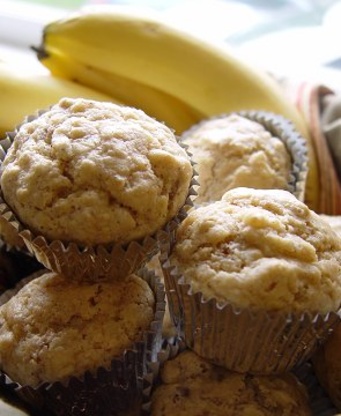 These are so moist and delicious. They're a great way to use up old bananas.

I have made these muffins today and while they are moist in the middle they have not come away from the paper muffin cases. I am now left with a batch of Muffin tops!! This recipe needs to be adjusted to state it is not suitable with paper cases.
Preheat the oven to 200C/400F/gas mark 6. Prepare the muffin tray with paper cases.
Mix the flour, baking powder, salt, nutmeg and raisins in a bowl.
In a seperate bowl mix together the melted butter, sugar, egg and milk. Pour this over the dry ingredients and fold together. Don't overmix.
Gently fold in the mashed bananas. Spoon the mixture into the paper cases and cook for around 20 minutes.