Elodie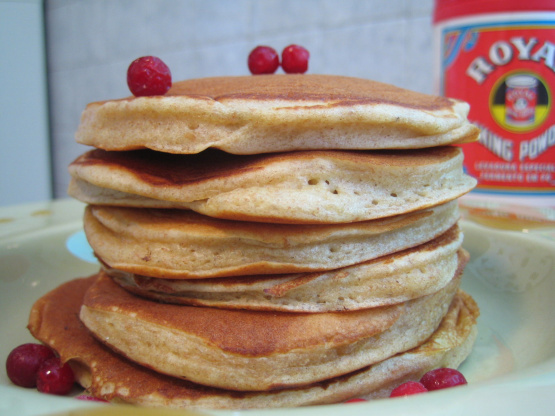 These are SO delicious - the honey & whole wheat give them a wonderful flavor. Hope you'll enjoy them as much as we do!

Very light and tasty compared to other whole wheat pancakes I've tried. They are easy to make. I added vinegar to my milk to substitute for buttermilk and they turned out great. These are a thin, light pancake...delicate. If you are lookly for a thick pancake, these aren't for you.
Stir honey& oil together in a bowl.
Add milk& eggs& beat well.
Mix dry ingredients into the liquids until flour is moistened.