Whole Wheat Oat Cinnamon Chip Scones
Bayhill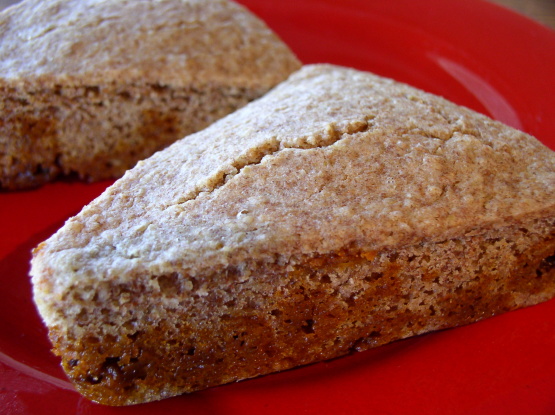 Be sure to use whole milk or low fat yogurt in this recipe. Do not use non-fat or the texture will be different.
Yummy! It's nice to be able to have a breakfast treat that is actually healthy. These scones are very easy to make and they go together quickly. I made them as written, using whole milk instead of vanilla yogurt. The only change that I made was to use vegetable oil instead of walnut oil. When I saw the price of a small bottle of walnut oil was $8.00, I decided that I would have to stick with vegetable oil. Next time, I think I would like to try these with a little bit of sugar or honey added to the batter, as the only sweetness is from the cinnamon chips. **Made for My 3 Chefs October 2013**
Preheat oven to 375 degrees.
Mix dry ingredients in a large bowl.
Add cinnamon chips.
In a separate bowl whisk together wet ingredients.
Add wet ingredients to dry ingredients (do not over mix).
Spoon into a greased scone pan.
Bake for about 30-35 minutes or until lightly browned.