Whole Wheat No Egg Blueberry Jam Muffin
lyn17th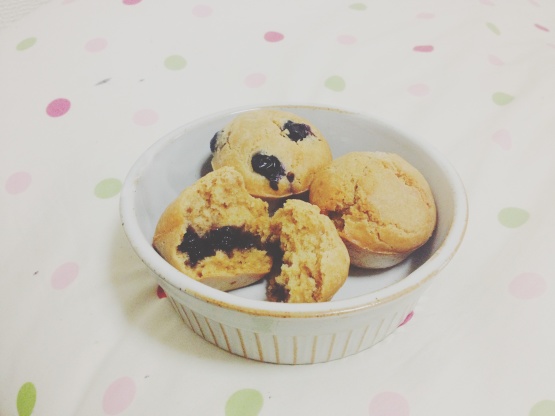 Made with whole wheat flour, non calorie sugar, soy milk, and no eggs. Yummy!
Preheat oven to 350F (180 degree C).
Sift baking powder and flour, mix well.
In a bowl combine milk with sugar and oil, whisk lightly.
Add flour mixture into the milk mixture bowl, mix together.
Pour batter halfway into muffin tins ( be sure to grease it with some coconut oil ).
Add 1 tbsp of jam to each muffin batter, just drop it in the middle, pour the leftover batter on top.
Bake for 20-25 minutes.