Whole Wheat Carrot Cake with Cream Cheese Frosting
Elodie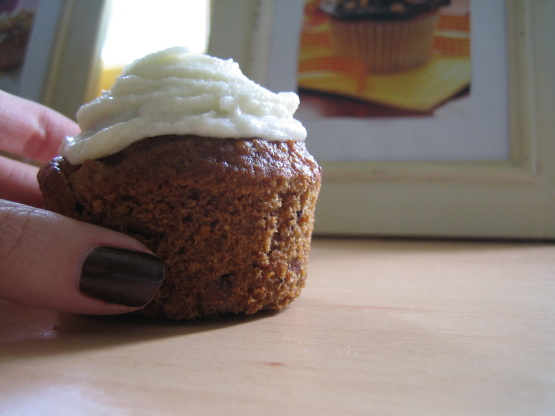 I love carrot cake with cream cheese frosting. I make several different kinds. This one incorporates whole wheat flour.

I love whole wheat baked goods and I love carrot cake so this recipe was a wonderful find. My friends marvelled at its delicious perfection and my prowess with the oven, but I shrugged and said, "It was easy!"
Preheat oven to 350 degrees F.
Butter 13 x 9 inch pyrex baking dish.
Combine oil, sugars and eggs in mixing bowl.
Sift together flours, cinnamon, soda and salt.
Mix into liquid ingredients.
Stir in carrots, pineapple with reserved juice and walnuts.
Bake about 45 minutes or until tester comes out clean.
Cool.
Ice with Cream Cheese Frosting.