Whole Wheat Bread (Bread Machine)
twissis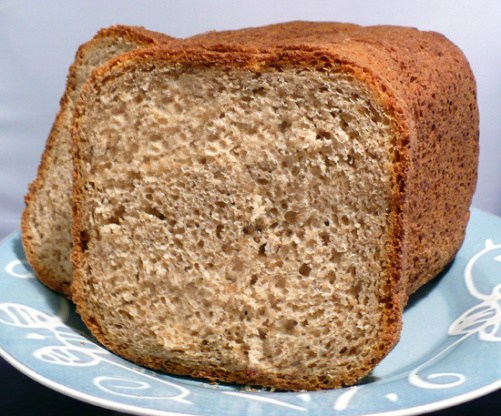 I am not a huge fan of whole wheat bread but this one doesn't taste like your typical whole wheat bread. This makes a 2 pound loaf. I use King Arthur Flour (all-purpose) in my machine -- not bread flour -- and it comes out perfect for all the doughs I make. I guessed on baking time since it's different depending on how you bake it.
I have been looking for a whole wheat recipe for a long time, and have tried with several different recipes. This is the best one I've ever made! Very soft and high on fiber! Loved it! Thank you so much!!
Add ingredients to your machine in the order the manufacturer suggests ~ with mine I start with liquids and end with yeast.
Select whole grain cycle if you have one or the basic white bread cycle.
I usually just make the dough in the machine (on the dough cycle), put it in a greased 9x5 bread pan, and bake at 350º until the loaf sounds hollow when tapped.