fawn512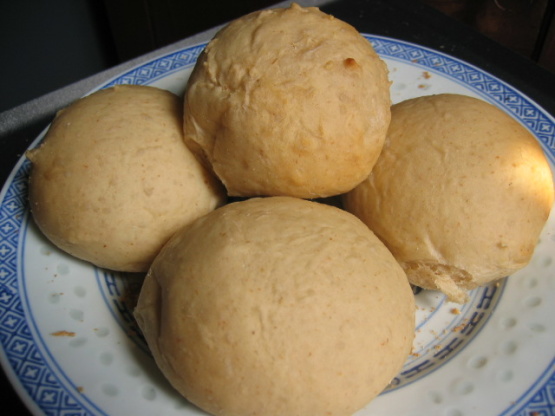 These are fluffy and soft. From "Recipes from the Old Mill - Baking With Whole Grains" by Sarah E. Myers and Mary Beth Lind.

It's hard to find a recipe for whole wheat bread that both is 100% whole wheat and does not require the use of a bread machine, and this recipe fits both of these requirements! This was my first time making yeast bread since 'helping' my mom as a kid, the loaves turned out great and quite yummy! Thanks for adding this recipe!
Combine some of flour, yeast, salt, dough enhancer.
Combine water, oil, honey. Add to dry. Mix until well distributed. Let rest for 15-20 minutes til double.
Add the rest of flour. Mix using mixer until (it cleans the sides of bowl). Add more flour, if needed.
Knead until soft and smooth. About 10-15 minutes.
On floured surface, shape into 3 (7 1/2" loaf) place in greased loaf. Cover, let rise until double.
Bake at 350° for 30-35 minutes. I made them in rolls, baked for around 10-15 minutes depending on size.