Whole Wheat Banana Pancakes
DuChick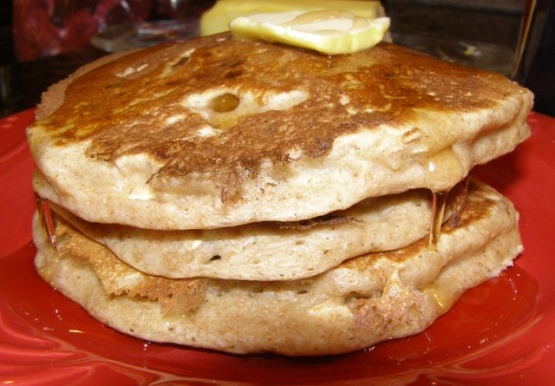 This is a fantastic option for those who are counting calories. There is no oil or sugar in the ingredients and they are less than 2 points each with Weight Watchers! This recipe was inspired by a cookbook called Volumetrics by Barbara Rolls. Top with fresh fruit (cooked bananas are great), fat free yogurt or honey.

I followed the recipe accordingly, and I really liked this pancake; it was dense, and the edges got really crispy so it's best to eat it immediately! However, it was not very sweet. I think syrup, brown sugar or honey is a better topping because fresh fruit alone would not be enough to sweeten it up.
Mix up all ingredients with a fork or wire whisk.
cook on a non-stick pan or use a small amount of olive oil or cooking spray for each pancake.