Katzen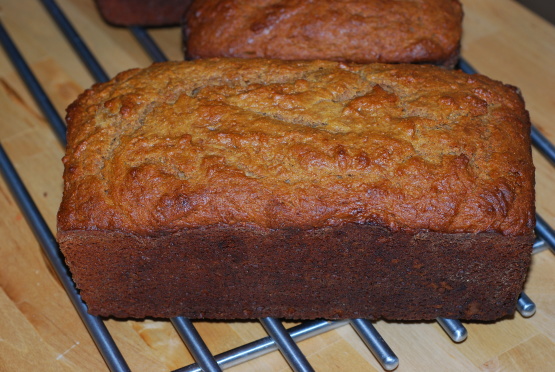 A whole wheat version of a well loved treat. Not quite vegan, but getting close.

Top Review by Katzen
Yum! This is a simple, good for you, and great tasting, and versatisle banana bread. I subbed 1/2 cup of the flour for quinoa flour, and subbed the flax seed & water mixture for one egg. My avocado was not ripe, but my bananas couldn't wait for them to get ripe, so instead, I used peanut butter, which worked well. Who doesn't like peanut butter & banana? The bread rose nicely and had great texture, too. I'll definately keep this recipe on hand! Thanks for posting, Lisa!
Combine all dry and wet ingredients separately. Add dry ingredients to the wet and mix thoroughly.
Bake at 350 for approximately 1 hour in a greased loaf pan.