mianbao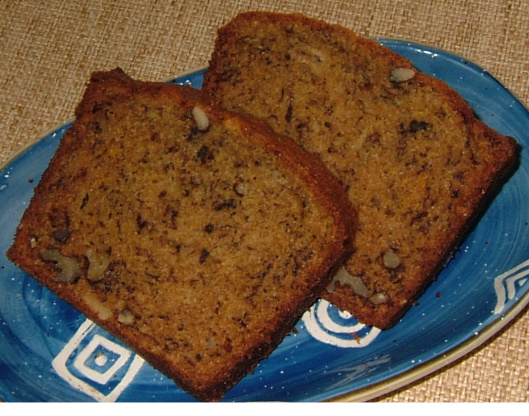 This bread not only tastes good but is healthy too. I really like the texture with whole wheat flour.

Yes! This is very good, flavorable and moist banana bread. It's also easy to make. I halved the recipe and made one loaf only, using 3 medium-small bananas to get 1 cup of mashed banana. I did use more nuts than called for, but then, I like them. Thank you very much for sharing this recipe with us.
Heat oven to 350.
Greast bottoms only of 2 loaf pans (9x5x3 or 8 1/2 x 4 1/2 x 2 1/2 inches).
Beat all ingredients in large bowl on low speed 30 seconds. Beat on medium speed 45 seconds, scraping the bowl.
Pour batter into pans.
Bake 50 to 60 minutes or until toothpick inserted halfway between center and edge comes out clean. Cool 10 minutes. Loosen sides of loaves from pans; remove from pans. Cool completely before slicing.