Whole Wheat Almond Oatmeal Bread
senior09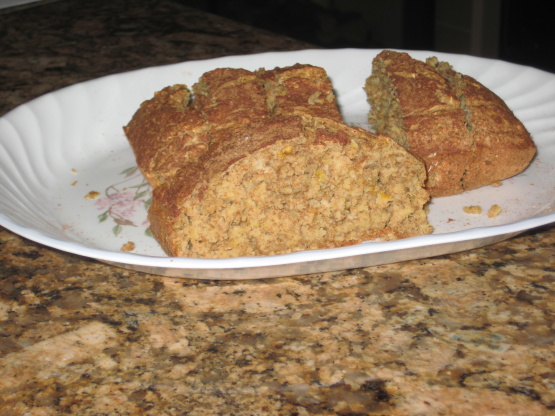 I love having Oatmeal everyday and so I decided why not make a healthy bread! I bake for my dad because he has diabetes and loved them!
Combine the rolled oats, whole wheat flour,splenda,baking powder,baking soda, and salt in one bowl. Set aside.
In another bowl beat the egg whites, and then add the applesauce and the almond breeze.
Mix the wet ingredients with the dry ingredients. Mix Well.
Spoon the mixture into a loaf pan that has been sprayed with nonstick spray. You may sprinkle the top with ground cinnamon if you like.
Bake at 425 F for 20-25 minutes.
Enjoy!