Irmgard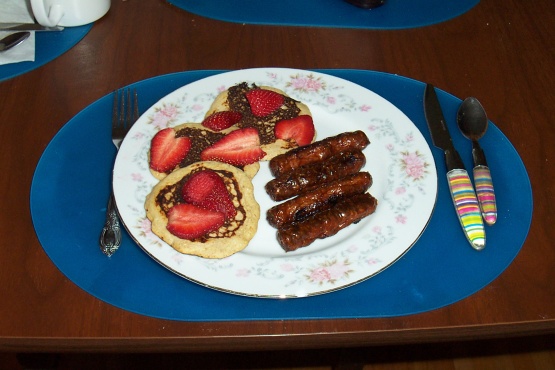 A nice healthy pancake my family enjoys. I think I originally found this recipe in Canadian Living Magazine many years ago.

Great Recipe! I used quick oats and didn't even need to use a food processor. They came out excellent, thanks!
Mix above ingredients together then place in food processor to mix again.
To make pancakes beat 1 egg, 1 tbsp oil, 1/2 cup milk and 1/4 tsp vanilla together.
Add 3/4 cup pancake mix and mix till just blended.
Let stand 5 minute.
Make pancakes as usual in buttered skillet.