Whole Foods Hot Chocolate Mix (with 3 Options)
PaulaG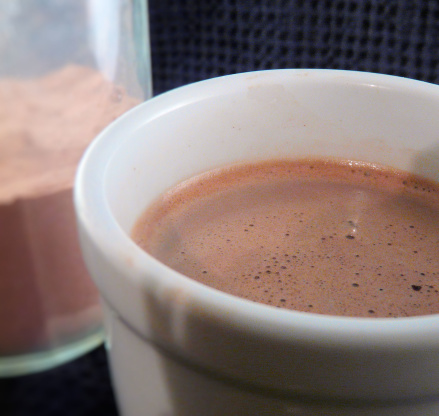 This cocoa mix does not use non-dairy creamer as most others. This is a big plus for those who do not usually use creamers. This mix can be made into spiced cocoa mix and also Java mix.

Loving it. We bought some black forest hot chocolate mix when we were in the States, but haven't been able to find it at home, so when I came across some cherry flavouring, I decided to try to duplicate it. I followed the instructions, and added .25 ml of cherry flavouring. I have now made a batch for my brother and sister in law, and one for my parents. I'll be going back to this recipe... the possibilities are endless!
Mix all the ingredients in the Traditional cocoa mix.
I give everything a whizz in the food processor to combine well.
Store in an airtight container.
Spiced cocoa mix: To one recipe of the traditional mix, add the spices and mix.
Enjoy a warming spiced cocoa!
Java Cocoa: To one recipe of traditional mix, mix in instant coffee powder.
To make hot cocoa, place 1/4 cup of mix in a mug.
Stir in 1 cup of boiling hot water.
Hot mint Cocoa: Steep one mint tea bag in a cup of hot traditional cocoa.