Whole Foods Cabbage Crunch
Rycliff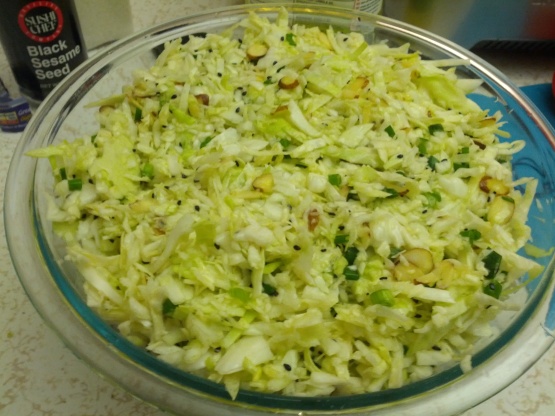 I was thrilled to find one of my favorite recipes from Whole Foods in the Fort Lauderdale Sun Sentinel online. I think its awfully close to the original which I love. It is such a healthy, refreshing salad, and a light alternative to coleslaw. Make sure to use fresh, crisp cabbage and don't toss with the dressing until right before serving. (Got any suggestions to make it just like my Whole Foods favorite?)

Super delicious. I also threw in some chia seeds. As close as you'll get to the WF recipe for sure.
Toss all ingredients together and refrigerate until ready to serve.
Honey Dressing: Mix cider and honey together. Pour in oil drop by drop and whisk until emulsified. Chill if not using right away. Before serving, whisk again and pour over salad. Toss to coat.