WiGal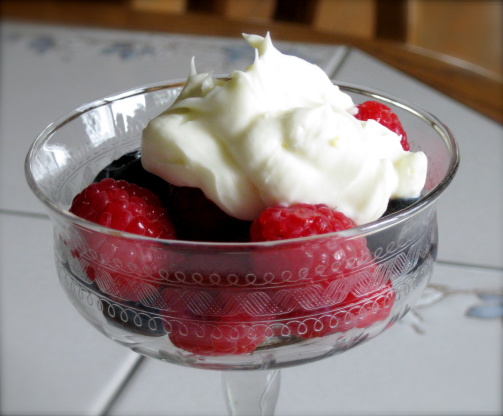 A delicious addition to any dessert. Use in place of whipped cream to serve with a cake.

This is so good, it must be bad for me. Yummo! I made this to go with your equally divine Recipe #226251. Sensational combination. Also, it is quite easy to beat by hand. Thanks for this duo of recipes.
Use an electric beater to mix all ingredients at a low speed. Continue to mix until the sugar dissolves and the mixture is well combined.