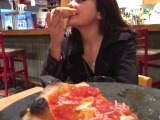 From Sheila Lukins, U.S.A. Cookbook. A very refreshing cocktail for the warm summer evenings.
Directions
Fill a large goblet with ise cubes.
Stir in the wine and the bitters and top off with ginger beer.
Garnish with lemon.
Most Helpful
Quite a nice blend of flavours, I just happened to have all these on hand so made this for Friday night cocktails. thanks for posting!