Bev I Am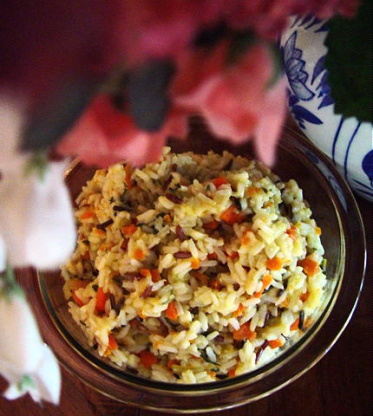 Oh, I just love rice pilaf! This one is from a Swanson Broth Creative Cooking recipe pamphlet. Just remember that the broth is already diluted, so don't add water! Also, feel free to add other herbs of your choice.

Very good. I will make this again but with less wild rice as mine was too crunchy for my taste.
Heat oil in a large nonstick skillet.
Add onion, carrots, celery and garlic and cook until tender.
Add wild rice and broth.
Heat to a boil.
Cover and cook over low heat for 25 minutes.
Add white rice.
Cover and cook over low heat for 20 minutes or until done.
Stir in parsley.