White Whole Wheat Bread for the Abm
Sageca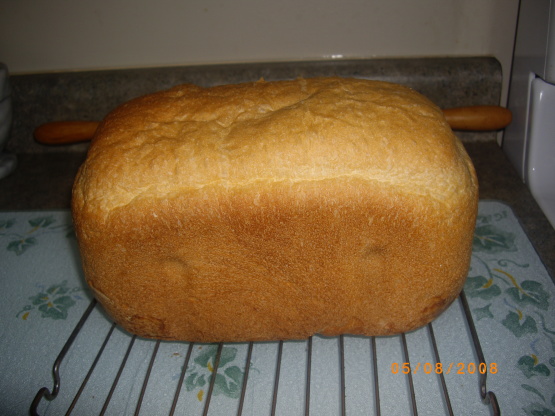 The initial recipe is in my Zojirushi cookbook.I don't usually bake my bread in the machine. It is summer and I still want to make my own bread without heating up the house.So I tried this and very pleased with the result. White whole wheat flour is new around here. Next time I will try it with regular whole wheat.
Place ingredients following your Bread machine's instructions.
When it is kneading;check to see if you need more flour or water.
Set to Whole Wheat setting.
Enjoy!