White Trash Snack Mix (Microwave)
diner524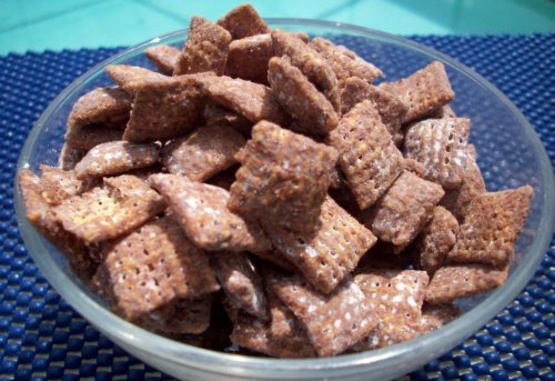 My daughter brought this recipe home from school one year after a parent handed them out in treat bags labeled with her recipe. Kids love putting it in a trash bags and shaking. So easy to make using a microwave. Very few ingredients and steps.
Melt chocolate chips, peanut butter, margarine and vanilla in microwave 1-1.5 minutes.
Pour over chex.
Stir to coat.
Toss in bag with powdered sugar.