White Trash Cheese Souffle
seesko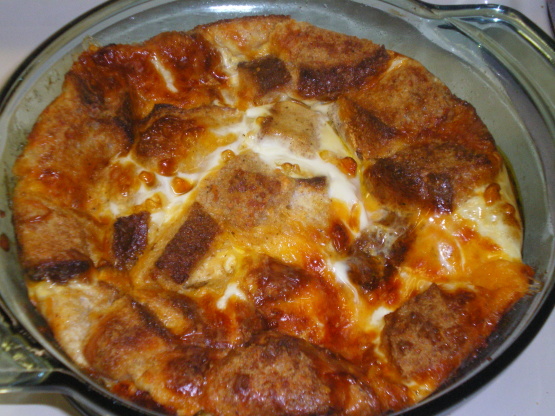 A "faux" cheese souffle using sliced bread that can be day-old. Because it rests for an hour before cooking, it is a good choice to use with recipes that require prep right before cooking. A childhood favorite. Prep time below includes the hour of resting time.

This recipe went from the pan into the toilet fairly quickly though not a moment before I enjoyed every succulent bite! A
Alternate layers of bread with cheese in a buttered souffle dish.
Beat eggs slightly and mix with mustard, milk, salt and pepper.
Pour over bread and cheese.
Let stand one hour at room temperature.
Bake at 350 for 1 hour.