Noo8820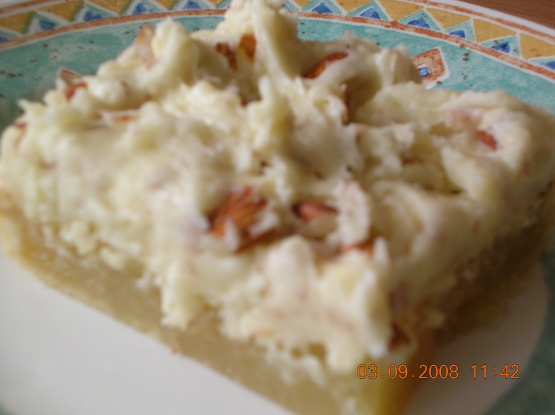 This is a spin-off of the famous chocolate Texas Sheet Cake. Just as fabulous w/an almondy taste.
In a large pan bring to a boil 1 cup butter and 1 cup water.
Remove from heat and stir until smooth.
Mix the remainder of the ingredients together and pour into a 10x15 cookie sheet pan.
Bake at 375 degrees for 20 minutes until cake is golden.
Cool 20 minutes maximum before frosting.
Frosting:.
Bring to a boil 1/2 cup butter and 1/4 cup milk.
Remove from heat and add the powdered sugar, almond, and nuts.