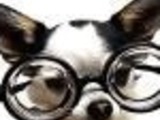 In Asia, poaching salmon in green tea is common. This variation poaches the fish in mild white tea. Use the poaching liquid to make a delicately flavored sauce to complement the richness of this fish. Serve with steamed rice and Swiss chard. Adapted from Whole Foods
1 tablespoon white tea leaves (or 4 teabags, standard size)
2 cups water, divided
2 tablespoons water, divided
4 garlic cloves, crushed
4 slices fresh gingerroot, 1/2-inch-thick
1 lemon, thinly sliced
2 tablespoons tamari
1 tablespoon mirin
1 teaspoon arrowroot
1 tablespoon canola oil
4 salmon fillets, without skin (6 oz each)
sea salt, to taste
ground pepper, to taste
1 teaspoon toasted sesame oil, for drizzling
1⁄4 cup chopped scallion
Directions
Place tea bags in a teapot or glass container. Bring 2 cups water to a boil. Remove from heat and let cool for 2 or 3 minutes. Pour hot water over tea bags and steep tea for 1 minute. Remove tea bags from water.
Add garlic, ginger, lemon, tamari and mirin to tea and set aside.
In a small bowl, dissolve arrowroot powder in 2 tablespoons water. Set aside.
In a large skillet, heat canola oil over medium heat. Add salmon to pan and sear for 2 minutes, until browned.
Flip salmon and add tea mixture to skillet. Bring to a boil.
Reduce heat, cover, and simmer gently for 8 to 10 minutes, until center of salmon is opaque and just flakes easily.
Remove salmon to a plate, season lightly with salt and pepper and tent with foil to keep warm.
Add dissolved arrowroot to poaching liquid and bring to a boil, stirring constantly, until slightly thickened, 1 to 2 minutes. Strain liquid into a small bowl.
Drizzle strained liquid and sesame oil over salmon and garnish with scallions.
Most Helpful
This was a very elegant and much enjoyed salmon recipe; unfortunately, I did not have any tamari or mirin , and I realise that they are essential ingredients - but I searched and searched and could not find any in time for this tagged recipe! So, I popped a little bit of 5 spice powder in......the flavour appeared to be very authentic. I also used gunpowder tea.....this gave an amazing flavour to the salmon, complex and extremely tasty. I will actually cut back on the arrowroot next time, I think we would prefer the sauce to be just slightly runny.....a superb salmon recipe, which I will make again when I have all the correct ingredients. Thanks Kate!

This was so simple and tasty. The salmon was perfectly cooked, and the sauce was quite mild with a hint of lemon. The only thing I would say is that I wish the sauce had been a bit thicker, so maybe next time I'll use more arrowroot. Thanks Chef Kate!