Leslie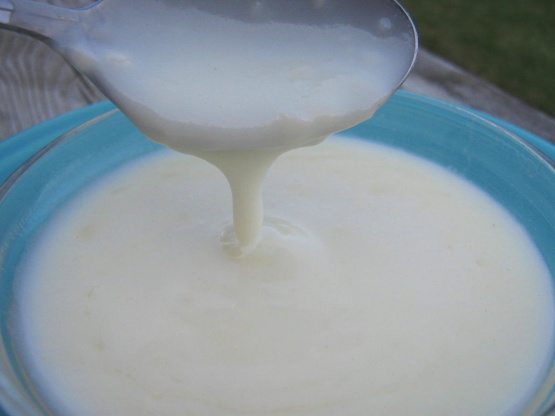 This was so easy and so yummy! I used it to make Ailsa's cheesy cauliflower. Great sauce here and I'll continue to try it on a number of other dishes.
Melt butter in a saucepan over a moderate heat.
Add flour and beat until smooth, remove from the heat.
Add milk, a little at a time, and beat well.
Bring to the boil and cook gently for 2-3 minutes, stirring all the time. This completes the cooking of the starch in the flour.
Rich White Sauce: Add an extra 2 oz butter to the completed sauce after it has cooled slightly.