Bev I Am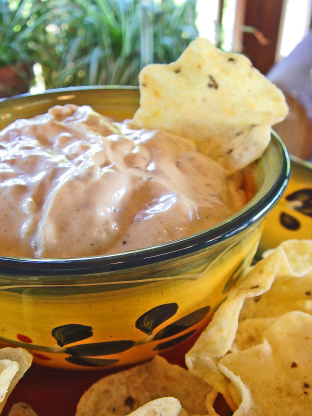 This is the white salsa served in so many Mexican restaurants. I usually have to adjust seasonings just a little.
It wasn't the best nor the worst.... i cant stand miracle whip though, so i did half that, half mayo. Then instead of milk i added an extra tablespoon of sour cream, and a half cup of salsa to add some more flavor. It was enjoyable by everyone, but i think it can be better.
Mix all ingredients.
Chill as least 3 hours.