We love homemade pizza, but get bored with the same old tomato sauce version. This white sauce is a nice change of pace. Its great for a chicken pizza and is also a good pasta sauce.
Directions
Heat butter in a small saucepan. Add flour and stir until thoroughly mixed.
Slowly whisk in milk, adding gradually. Stir in remaining ingredients. Will thicken upon standing.
Most Helpful
Just realized I never reviewed this. I've made this a couple of times now. I use it to make a Steak and Cheese pizza by quickly sauteeing some onion, green pepper, mushrooms and very thin sliced steak. I omit the Basil and season the sauce with just a hint of Oregano and spread over Recipe #137143. Add toppings and a small amount of Mozzarella and a little more Parmigiann-Reggiano. Makes a delicious pizza!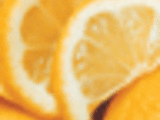 I ate this and it was good.
Just what I was looking for! I sauteed the garlic in the butter before adding the flour and had to use Italian seasoning instead of the basil. It was really good!