riffraff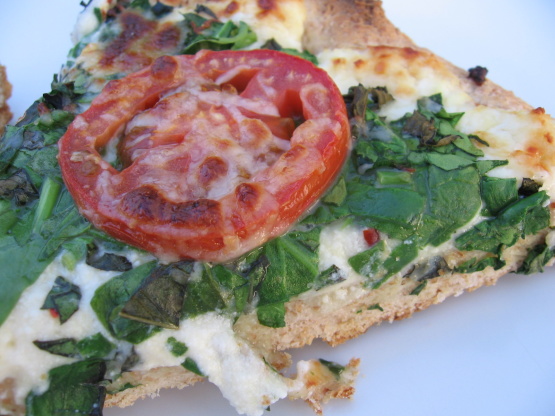 From Cooking Light magazine. I haven't tried this one yet, but it sounds wonderful, and I'm sure it will be a hit with my veggie SO.

So so so good! I made my own crust and prebaked it for 10 minutes. Didn't put any crushed red pepper on it. Really great!
Preheat oven to 425.
Combine the first 3 ingredients in a medium bowl. Spread cheese mixture over pizza crust, leaving 1/2 inch border around the edge.
Sprinkle with basil and the next 6 ingredients (basil through garlic powder).
Arrange plum tomato slices in a single layer on top.
Place pizza on baking sheet. Bake at 425 for 10 minutes.
Remove pizza to cutting board; cut into 6 slices.