ImPat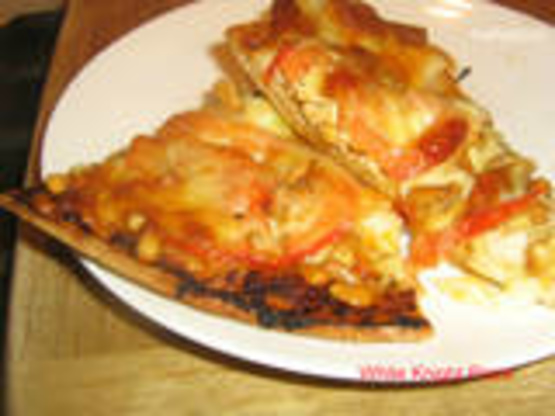 So simple to make and absolutely bursting with flavor with just a few ingredients. Your family will prefer this over delivery any day!

Top Review by ImPat
I used a tomato basil pesto but used little less than a tablespoon as I just like to smear the pizza base and used some left over roast chicken breast and baked the pizza on a rack to make the thin base nice a crispy. Enjoyed all the flavours together and especially the toasted pine nuts. Thank you Melvin'sWifey, made for All You Can Cook Buffet.
Preheat oven to 450°F.
Spread cold pesto over pizza crust.
Sauté chicken with olive oil and salt and pepper. Add onions for last 5 minutes of cooking time.
Add chicken onion mixture over pesto and spread out evenly.
Slice tomato and place slices out over chicken and onions.
Spread mozzarella over the entire pizza.
Toast pine nuts in a dry non-stick skillet until slightly brown.
Sprinkle toasted nuts over cheese and bake pizza at 450°F for 11 minutes.