Bev I Am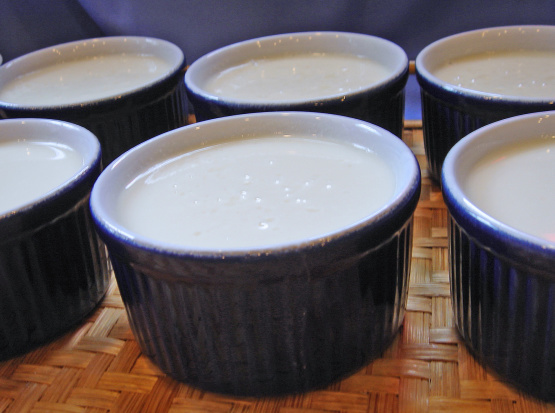 I use this recipe to top-off or put between other Jello recipes. Perfect for making a patriotic mold.

Well, it didn't taste like coconut to me but it sure tasted good. Went into the "Keeper" file. Thanks for sharing. GG
Boil milk and add sugar to dissolve completely.
Dissolve the gelatin in the cold water.
Add together the milk mixture and the gelatin mixture.
Stir in the vanilla.
Beat in the sour cream.
Pour into serving bowl and refrigerate till firm.