White Glaze Icing for Pastries, Cinnamon Rolls, and Danishes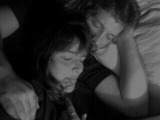 A creamy white glaze for icing pastries and Danish.
Make and share this White Glaze Icing for Pastries, Cinnamon Rolls, and Danishes recipe from Food.com.
Directions
Mix the confectioners' sugar, butter, and vanilla together.
Adding half the milk (or orange juice) to start with, stir in to make a thick glaze, adding just a drop at a time more until you get a nice thick glaze.
Spread or pour immediately over cooled cinnamon rolls, pastries, pound cakes, or Danish.
Glaze will form a crust and harden as it cools, but you can spread over warmed cakes and serve that way as well.
Reviews
Most Helpful
Kids and hubby LOVED it! A visiting kid said, "This is smoother than 'regular' icing" (meaning store bought).
I am not sure if the rest of you have made gazes before, especially for cinnamon rolls...but, this recipe was terrible! The butter added a darker color than preferred and the consistency was gritty....I know how to cook, bake, and follow recipes but I had to try this more than once after reading the reviews. However, both times I did not like the darker color due to the butter and the grittiness even with the softest/most sifted powdered sugar. In addition, either wit OJ or milk, or both, or adding it gradually/drizzling it in/it just did not matter! It was thick and DID NOT harden as cooled..... by the way, removing the butter really helped a lot!!!! YOU CAN ALSO use cream cheese instead of butter or eliminate it all together......also, you can replace the OJ and/or milk with just water. SO basically, you end up with an easier recipe of powdered sugar, vanilla, and water or milk.....much much better!!!!! Nice and clearish white glaze, perfectly drizzible consistency and DOES harden as it cools....when warmed back up, it melts perfectly again just like the original application! Do not attempt this recipe, it is a waste of time and butter LOL

This is just the perfect glaze! The milk or OJ varies with room temp. I warmed it a tiny bit so it would glide on easier.