White Glaze Icing for Pastries, Cinnamon Rolls, and Danishes
twissis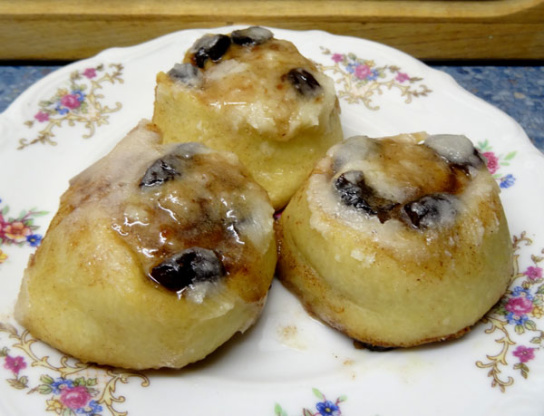 A creamy white glaze for icing pastries and Danish.
Yummy! I had a stroke of inspiration and made half this recipe (using a combo of oj and milk-1 tablespoon each) and added a dash of cinnamon. Spread glaze on leftover waffles and broiled for a yummy morning treat! It made enough to glaze 3-4 waffles. Thanks for the recipe!
Mix the confectioners' sugar, butter, and vanilla together.
Adding half the milk (or orange juice) to start with, stir in to make a thick glaze, adding just a drop at a time more until you get a nice thick glaze.
Spread or pour immediately over cooled cinnamon rolls, pastries, pound cakes, or Danish.
Glaze will form a crust and harden as it cools, but you can spread over warmed cakes and serve that way as well.