loof751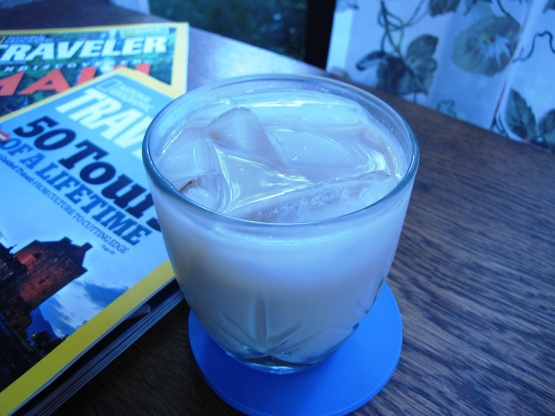 So simple! A fresh take on an old favorite! This recipe was taken from mixeddrinkworld.com and posted for ZWT.

Made for ZWT6 as a Family Pick w/o the splash of Jagermeister, this tasty *toddy for the body* is reminiscent of a white Russian but I like it better because I am a *wimp drinker* & a real white Russian is too strong for me. I had planned this for tomorrow nite to celebrate the waning hrs of the Tour, but kept thinking about it today & decided to start the celebration early. I have 2 Zingo recipes to make tomorrow & then the celebration will commence again. Thx for sharing this recipe w/me. Prost! :-)
Fill highball glass with ice then add alcoholic ingredients.
Fill with milk and a splash of Jagermeister.