Mandy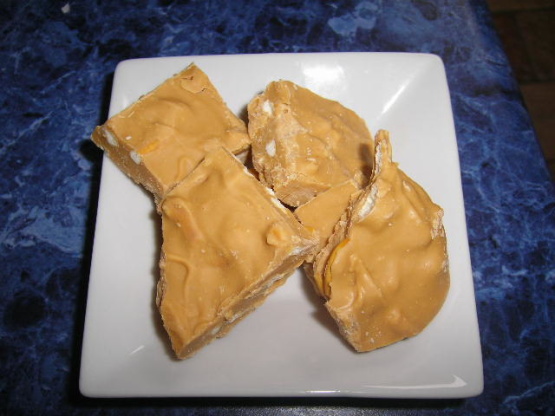 You get a good upper body workout making this stuff. A big favorite with my daughters' ambulance volunteer gang.

Top Review by Mandy
Yum, I did a half batch of this with some leftover Easter Eggs, I didn't add the peanuts just preztels and I melted it in the microwave for about 2 mins stirring after 1 minute. A really nice blend of sweet & salty. The only problem I found was that it was hard to cut into proper squares as it tended to break due to the pretzels in it but no matter, it all goes down the same way no matter how it looks, Thanks Mirj!
Melt the peanut butter, chocolate and, chips in a large pot.
Then add enough peanuts and pretzels so that it is tough to stir, mixing well so that all are coated well.
Pour into a greased 13" X 9" pan and chill in the`fridge`til hard.
Remove and cut into bars or break into chunks of desired size.