Brenda.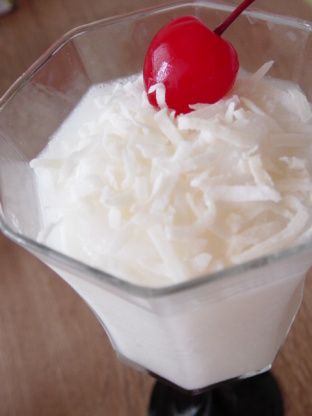 Posting this recipe for ZWT II Africa/Middle East. This is an alcholic beverage.

A very delicious drink, I used coconut milk then doubled both the rum and Crème de Cacao. Using brown Crème de Cacao that I had on hand caused my "elephant" to turn out not white but sorta beige (lol) Extra crushed ice added to the blender made a nice thick drink which reminded me of an icy cold Mounds bar ~ Mmmm!
in blender combine all ingredients, till smooth and thick. Pour into 4 oz glasses, and sprinkle with shredded coconut as a garnish.