teresas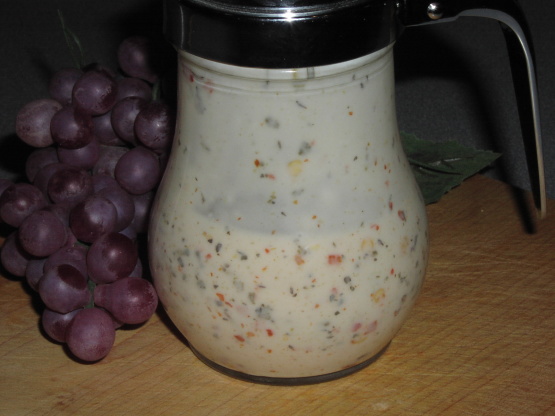 A friend gave me this recipe years ago, and when I saw the ingredients, I had my doubts, but it is spot on! Exactly like the Mexican restaurant! The first 2 ingredients may be low fat, as desired!

This was good and easy to make but it is a bit on the thin side. I have never been served this at a Mexican restaurant...but believe me...my next visit I will ask them for it...so... with that said I loved the spiciness of this a dip.. It is more like a Italian to me, I'm wondering if that's why it didn't thicken the way it should have? I since have been using this as a dressing for my salads. This tasted good, but I'd say it's more of a sauce than a dip. It does thicken some upon setting, but not enough to make it dip worthy.
Mix all ingredients well.
Let dip chill in fridge, it will set back up (and not be so soupy).