White Christmas Cherry Bars in a Jar
These are a little on the special side for Christmas because the ingredients might not be something you keep on hand. However, they are beautiful in a jar and delicious out of the oven. Giving this gift will get smiles all around and make you look like Martha Stewart!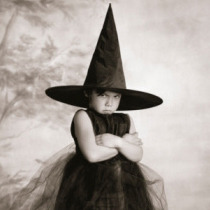 No stars yet, as I haven't baked it. Just wanted to get the photo up. Looks really pretty in the jar. I can see a lot of my friends enjoying this. UPDATE: Nov 22,2007 I have baked this and am extremely disappointed. I do think that the baking time is off as well as the amount of butter. The finished product was extremely greasy. Baking time took 35 minutes, and still wasn't quite done in the center. The remaining bars have put to the garbage. If someone else decides to give it a whirl, I'd suggest decreasing the butter to 1/4 cup. ANOTHER UPDATE: March 2/08 - I gave this mix to my daughter, who baked it and reported that it was fantastic. Her and her husband REALLY enjoyed. Clearly, I did something wrong when I made it. My apologies Redneck for screwing up on an obviously wonderful recipe. I'll have to give it another try.
In 1-quart wide-mouth glass jar, gently layer and pack ingredients in the order listed, beginning with the white chocolate or vanilla chips. If there is any space left after adding the last ingredient, add more white chocolate or vanilla chips to fill the jar. Place lid on top. Cut an 8-inch circle of fabric to cover lid. Place fabric over lid; secure in place with ribbon or raffia. Decorate as desired.
Make a gift card to attach as follows:.
WHITE CHRISTMAS CHERRY BARS.
Preheat oven to350 degrees F. Empty contents of jar into medium bowl. Stir in:.
1/2 cup (1 stick) butter or margarine, melted.
1 large egg.
1 teaspoon vanilla extract.
Press into an 8-inch square baking pan coated with cooking spray. Bake for 20 to 22 minutes, or until bars are light golden brown and center is almost set.