White Chocolate Orange Cookies
dicentra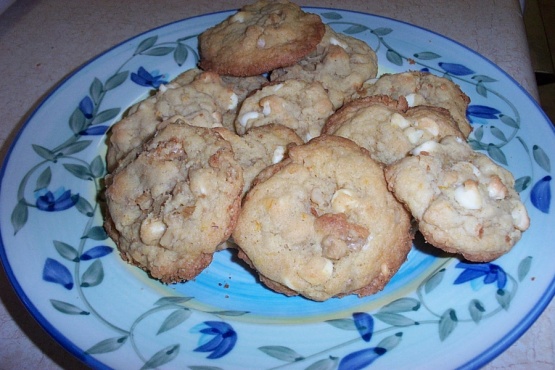 When I got this recipe, it didn't have a time on it, so your oven may bake differently than mine did. You can add 1 cup of chopped walnuts also.
Cream the butter and sugars together until light and fluffy.
Beat in the egg and orange peel.
Stir together the flour, baking soda, and slat and add to the butter mixture, stirring to combine.
Stir in the white chocolate chips.
Drop by spoonfuls onto an ungreased baking sheet.
Bake 12 minutes at 350 degrees.