GeeAnnie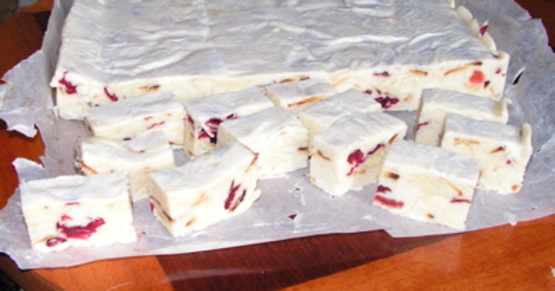 Christmas candy at it's easiest and richest. I couldn't believe how fancy and time-consuming these looked and they only took a few minutes in the kitchen.
In a medium microwave-safe bowl, melt chips on high in 30 second intervals, stirring until melted. Cool 5 minutes. Stir in all ingredients (mixture may look oily).
Divide mixture in half. On separate wax paper sheets, for into two 16-inch long logs with 1/4 inch diameter.
Refrigerate until firm about 2 hours. Cut into 1 inch pieces.
Wrap in colored plastic wrap, cellophane, or waxed paper.