White Chocolate Macadamia Cookies
Prep 10 mins
Cook 10 mins
White chocolate & macadamia nuts compliment each other perfectly. This recipe is a keeper! Keep it in your cookie jar! 8)
Directions
Preheat oven to 375°.
Cream the butter and add the sugars.
Beat in the vanilla extract and eggs.
Add dry ingredients; mix well.
Add in white chocolate chips and nuts.
Combine mixture until well blended.
Using a medium cookie scoop (or two tablespoonfuls batter) drop on ungreased baking sheet.
They are large, so you may need to flatten a little before baking.
Bake for 10 minutes.
Most Helpful
Flavor was good, but the cookie ran all over the pan. I could hardly get them off the pan after cooling, they crumbled. Next time will just use a regular choc chip cookie recipe and substitute white choc and macadamia nuts.

I decided to try this recipe based on reviews and I'm not sure if everybody else's cookies turned out this way, but fine were too flat. I could hardly get them off the cookie sheet. They didn't seem to bake very evenly either, even with my airbake cookie sheet. One of my co-workers also made them and had the exact same problem. They tasted fine but I think there's a mistake in the recipe because they didn't turn out like the cookies I normally make. I wouldn't use this recipe again, I'll probably just try a chocolate chip recipe and substitute the macadamias and white chocolate. By the way, I substituted almond extract for the vanilla and it was really good!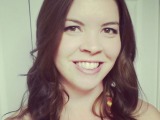 I was so excited to make these for the cookie-thon. this is just the taste I was looking for. They are just like the Otis Spunkmeyer cookies we get in this area. At first, I thought there would be too much white chocolate chips, but after I stirred in half the package, I said, nah, put them all in. no mistake. I love the macadamia nuts!!! Thank you for this recipe!!