White Chocolate Lace Cups
seesko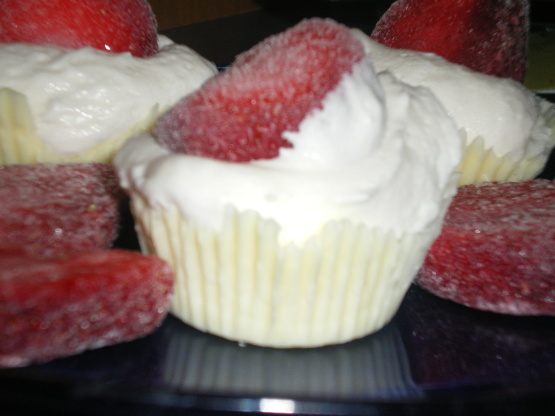 I HATE real chocolate. I know I'm weird but, I have found a way to make a quick and easy dessert that is pretty good for you. Even my DH is requesting these more often since I made them for a romantic Valentine's Dinner.

Top Review by seesko
Oh Bippie! What a fantastic simple treat. This is a great recipe as is, but I see so much potentiel in this recipe as well. I think anykind of chocolate would be great. Can't wait to try butterscotch chips. I think using a flavored coolwhip might work or perhaps mixing some cream cheese with the cool whip. I really think the sky is the limit for this dessert. I know I will be trying different variations. Would love to see you try some and post those recipes as well Bippie. Thanks. Made for PAC Fall 2008.
Line a muffin tin with a piece of aluminum foil for each cup. Place in freezer for 5 minute.
Microwave chips in a small microwaveable bowl until chips are melted. (This can be done on a double boiler too).
In prepared muffin cups, place a heaping teaspoon of melted chocolate and coat the bottoms and up the sides. Freeze 5-10 minutes.
Carefully remove chocolate foil cups from pan. Peel off and discard foil.
Spoon Whipped Topping into chocolate cups and top with fruit.