loof751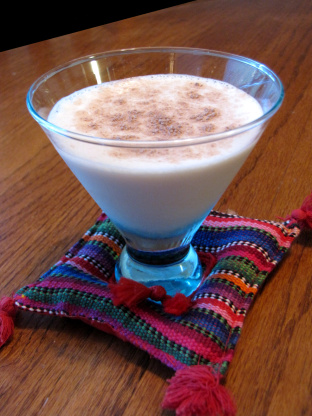 Truly heaven in a cup. I use fat free half & half because I can't tell the difference in taste (and it makes the cocktail a little less sinful!) If you can tell the difference, use regular half & half.
Chill two small martini glasses (or one large one!).
Pour all ingredients into an ice-filled cocktail shaker.
Shake and pour into 2 chilled cocktail glasses, top with a pinch of cocoa powder, and serve.