White Chocolate Fruit Dip
Chef Dee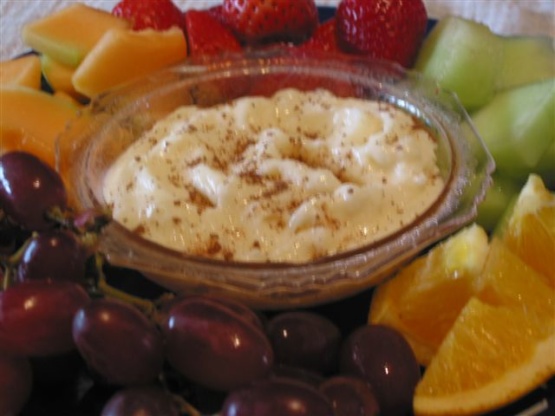 This is too easy and too delicious not to share, though it might not qualify for a "recipe".

I thought this was fabulous! I sampled it with strawberries and can't wait to make it for our family picnic later this summer! I found that it's a beautiful, amazingly quick, and delicious dip (tastes just as good as store bought at less than a quarter of the price!) that adds to and enhances the taste of the fruit instead of covering it up or overpowering it! No changes necessary! Thank you for this wonderful little recipe! =)
Beat the milk into the pudding mix.
Spoon into a pretty serving dish.
Garnish by sprinkling with cocoa powder.
Arrange the fruit around the chocolate dip.